Dear Parents,
I'm pleased to say, it's been an exciting few months for Harrow Appi as we make strong progress towards opening Harrow's first international school in Japan. Incredibly, in mid-February the campus will be handed over to us, slightly ahead of schedule. The facilities are looking wonderful, as are the views; this one is from the Science Faculty, looking towards the ski resort, with fresh snow on the trees:
While our team has been very busy with all the different areas of work that go into launching a new school, we've particularly enjoyed meeting so many wonderful families, who share a deep desire to provide their children with the best possible education. It's been very rewarding to build a relationship with you and provide more information about a Harrow education, and then see more and more families realising that we are the right partner for your child's future.
Given that teachers are at the heart of any good school, a top priority has been to hire a world class faculty to launch the school. Because this is Harrow, in the mountains in Japan, we've been fortunate to experience a high level of interest from outstanding teachers; from within the Harrow family, from strong schools in the UK and from the best international schools. To date, we have completed more than three-quarters of our teacher's recruitment, and the team we are assembling is looking extremely strong.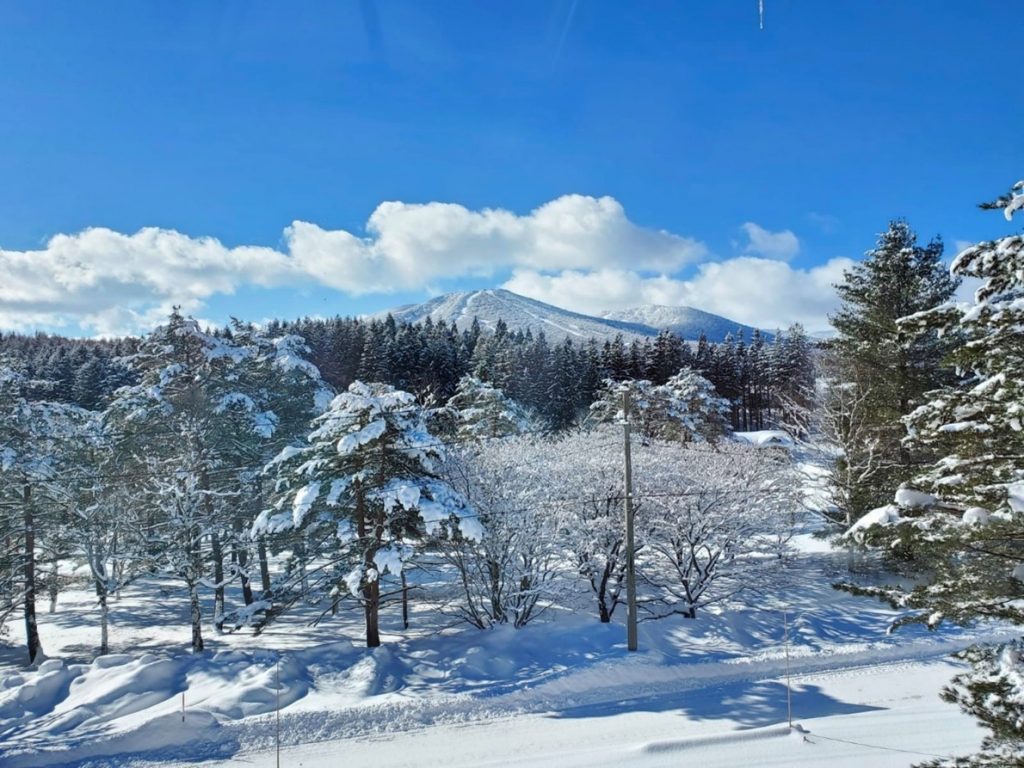 Of the teachers already recruited, 85% come from UK and 45% of them have masters or PhD degrees. Importantly for a new school, our faculty is highly experienced, with an average of 15 years of experience per teacher so far appointed. Most importantly, they're thrilled to by the prospect of joining Harrow Appi and working with you and your child.
Below, we're pleased to introduce you the Harrow Appi faculty.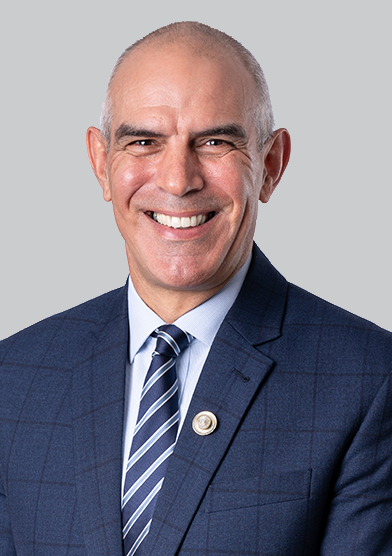 Mick Farley
Founding Head Master
Previously Head Master of the British School Tokyo (BST 2003-09) and Harrow Bangkok (2012-19), Mick was AISL Harrow International Director of Group Operations before switching to Harrow Appi in October 2021. He is expert in facilities design, curriculum solutions and educational leadership. He was Vice Chair of FOBISIA and a governor of several Harrow family schools, and a charitable school in N.E. Thailand.
Under his leadership, BST was transformed; he more than doubled the enrollment, opened the 'BST Showa' Senior School and prepared the school for an overall 'outstanding' judgement in an independent Schools Inspectorate (ISI) inspection.
Mick also led Harrow Bangkok to outstanding success, with exceptional examination and university entrance results affirming the school's world-class status. He led the school's 'HBuild' facilities redevelopment programme, opening a new Sixth Form Center, Creative Arts Centre, Boarding Houses and Early Years Little Lions Centre. The school's roll significantly grew to a vibrant and diverse 1,700.
Of Harrow Appi, Mick says, 'This is truly a unique and exciting project in the Asian educational landscape; combining Harrow academic standards and close personal tutoring methods with full boarding in the Japanese mountains is a combination that will guarantee success for our students. Despite the pandemic, we remain on schedule for opening in great style in August 2022'.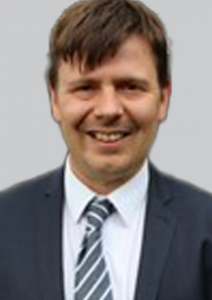 Fraser Newham
Second Master (Deputy Head Academic)
Fraser joins us as Second Master, as it is known in Harrow. He read Modern History at the University of Oxford before completing his PGCE at Durham University and then heading to China for his first teaching role in Beijing. Whilst in China Fraser combined teaching with journalism, contributing articles to, amongst others, The Guardian and the Scotsman newspapers in the UK. Fraser is currently Assistant Head Academic at Merchiston School in Edinburgh where he has been since 2013. He will bring focus, rigour and high academic expectations to the teaching and leaning at Harrow Appi.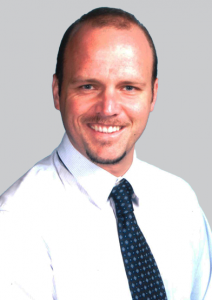 John Zobrist
Head of Design Technology
John is currently leading the development the Design Technology curriculum for the International Baccalaureate Organisation (IBO). Originally from Switzerland, John was educated at Sheffield Hallam University where he completed his B.Ed in Secondary Design Technology (DT). His teaching career started in the UK before he headed to posts in Hong Kong and the Middle East. He is currently 'Head of Innovation' at UWCSEA Singapore where he has grown the DT Department from a start-up to a world class facility. This has led to recognition of his contribution to DT and a position on the global Executive Review Committee of the IB Design Technology Curriculum for the IBO.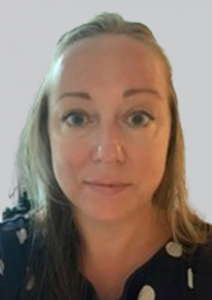 Amy Liversidge
Head of Science
Amy brings a wealth of experience as our Head of Science. She studied at the University of Portsmouth, completing a BSc in Marine Biology and a PGCE in Science. Due to her commitment to lifelong learning, she later took a Postgraduate Certificate in Chemistry at the University of Sussex. Her teaching career started in the UK before moving to Malaysia as Head of Science, then Le Rosey School in Switzerland, also as Head of Science, before joining her current school, UWCSEA Singapore, again as Head of Science.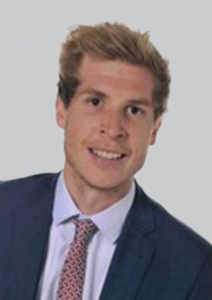 David Fitzgerald
Head of co-curricular
David will head up Harrow Appi's Co-Curricular Programme (Leadership and Service Curriculum). He's particularly suited to this role having been Director of Summer School at Aiglon College in Switzerland for a number of years. He brings a wealth of boarding experience, having set up the boarding provision as the Head of Boarding at the International School of Milan. David's  gained a PGCE in Physical Education at Cardiff University and an MA in Education at the University of Bath.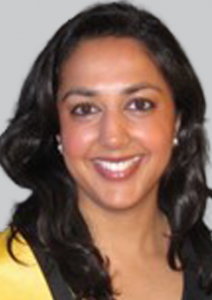 DAVEENA PATEL
BIOLOGY TEACHER​
Teaching biology wasn't Daveena's original plan as she was very much into sports and physical education. She completed a BSc in Sports and Exercise Sciences at University of Birmingham but soon realized that it was the biology behind the sport that really held her interest. A PGCE in Biology at Goldsmiths College, London followed and later a MA in Education Management from King's College London. Daveena's passion for sport and biology came together in her current role as Lead Teacher of Science at Glyn School in London, where she teachers academy players from Chelsea FC.
Moving forward, we will continue to keep all our prospective families updated on developments at Harrow Appi. To receive more information, and to attend upcoming events on Harrow Appi, please click here to register your interest.
In the meantime, we would like to remind you that the online student application process for Harrow Appi is already open. We've received a large number of applications, and are in the process of arranging assessments and interviews for all candidates. If you are interested in Harrow Appi for your daughter or son, please submit your online application as soon as possible. We will then arrange an assessment as swiftly as possible. We are processing applications according to the order they are submitted.
Please click here to submit your application & register for the AISL Harrow Appi Future Star Programme.

Should you have any questions, please feel free to contact our admissions staff at: admissions@harrowappi.jp. We look forward to meeting you and your family in Appi.
Yours sincerely,
Admissions Office
Harrow Appi