In Assembly this week, we had a very special guest in Sakuraba-san, General Manager of the Kamaishi Seawaves. The Seawaves are our local professional rugby team and we have made links already with them from our trip to watch their home fixture versus Uruyasu D-Rocks earlier this year. Since then, our own rugby offering has shown real signs of promise, and many of our students have unearthed hidden talents which we will further develop during the next academic year.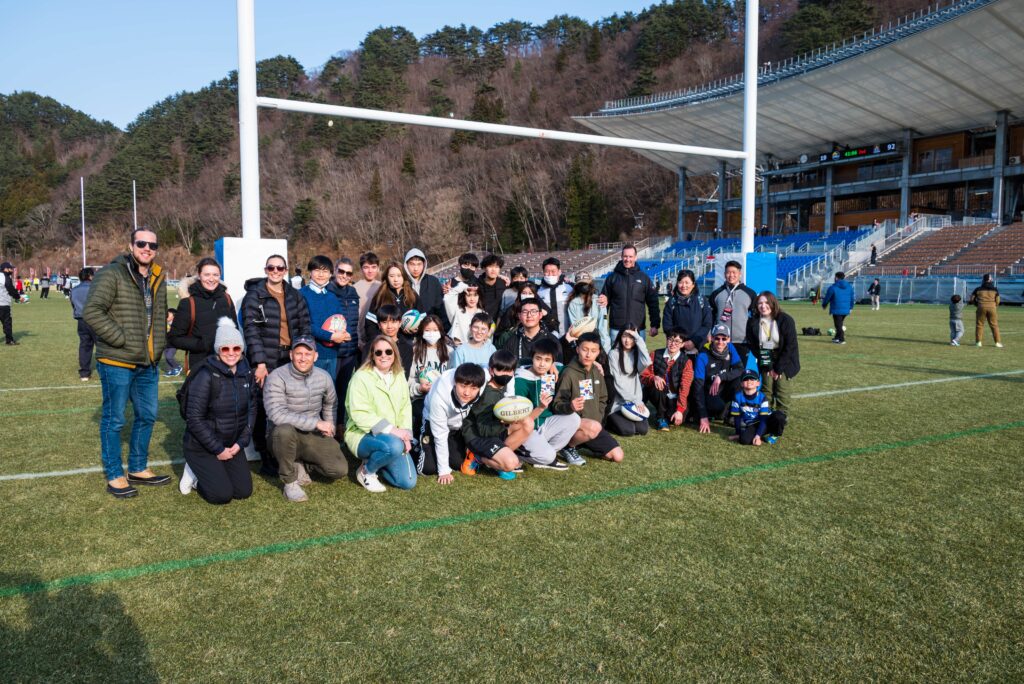 Sakuraba-san has an impressive rugby CV and has made successful transitions from being an international athlete to an international coach to now leading the running of a professional sports team. Sakuraba-san's career is a great example for us all about how sporting excellence can contribute to wider personal and professional development.
Sakuraba-san spoke to the whole school about his background, and his association with the Kamaishi Seawaves. Representing Harrow Appi, Veryan and Kevin were then presented with a Seawaves playing shirt to recognise the relationship which now exists between Harrow Appi and the Kamaishi Seawaves.