In September, Harrow was visited by the Kamaishi Seawaves rugby team. Students across all age groups took part in activities where they discovered rugby and had a unique opportunity to learn from professionals. While the younger Harrovians enjoyed an introductory course, followed by a friendly touch rugby game, the Remove and Fifth Form students who were part of the rugby CCA learned more advanced skills from our guests.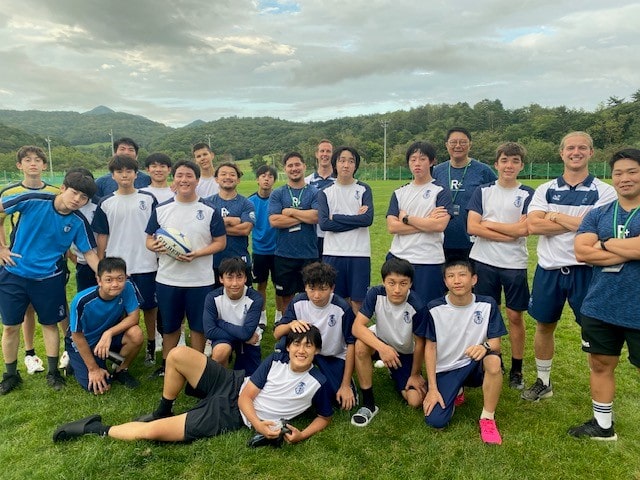 Despite the unreliable weather, we all really enjoyed ourselves, and we learnt a lot. It was great to learn from people whose lives are centered around this amazing sport, and to get a feel for the level and dedication of the pros. I'm sure many people who took part would love to dive deeper and play more of the sport.  
We hope that this visit will not only inspire us to continue pursuing rugby but also foster a spirit of friendship and understanding that extends far beyond the rugby pitch. We extend our thanks to the Kamaishi Seawaves for their visit, and we look forward to future opportunities for such enriching experiences. 
Written by Ben and Veryan, Fifth Form (Churchill House)